Same Day Sick Clinic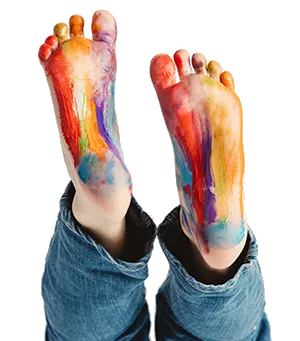 The Same Day Sick Clinic opens at 8am and is by appointment for our established patients only. It allows parents to bring in their sick child to a place that is familiar and has immediate access to your child's medical record. The clinic is staffed by Mid-level providers (Nurse Practitioners and Physician Assistant) and overseen by a Physician. The Clinic is located in our existing building and can be accessed through the door nearest Yost Road.

Pearland Pediatrics values the role as your child's primary care physician by providing care in a medical home environment. Children deserve a medical home- a place where their care is accessible, family-centered, continuous, comprehensive, coordinated and compassionate. The Same Day Sick Clinic will provide you with the quality care you've come to expect from the medical family that knows you best.
You may still schedule appointments for sick visits with your preferred physician in our main clinic. In order to serve your child better, your child should see his or her regular physician for more chronic issues such as behavior concerns, chronic headaches, chronic cough or more complex medical problems. Sports physicals and well visits should also be scheduled with your regular doctor.
Hours of Operation

Monday – Friday: 8:00am-12:00pm, 2:00pm–5:00pm (excluding holidays)
Criteria to Use the Same Day Sick Clinic:
Patients must have had a well visit in our office in the last year
Have routine, straightforward symptoms of illness or injury such as:

Ear Pain
Cough, Cold, Flu
Sore Throat, Strep
Fever
Croup
Pink Eye
Vomiting
Asthma Exacerbation
Sprains and Broken Bones
Lacerations
Frequently Asked Questions
Can I expect to see a physician?
The Same Day Sick Clinic is staffed with experienced Nurse Practitioners and a Physician Assistant. If you would like to see a particular physician, please call the office to schedule an appointment.
Is my child's medical record the same one that my PCP has access to?
Yes! That's the great thing about using our Same Day Sick Clinic. We have your child's medical history and know your child best.
My child has had chronic stomach pains? Can I go to the Same Day Sick Clinic?
No. For illnesses or symptoms that have been present for more than a month or for chronic issues (like headaches, stomach issues, behavior concerns, chronic headaches, chronic cough or more complex medical problems) please call to schedule an appointment with your child's primary care provider (PCP). These illnesses should be addressed by your PCP who knows your child best and should be the one to modify your care plan and/or order referrals to specialists for further treatment.
My child needs a well visit. Can I use the Same Day Sick Clinic for this?

Well visits should be scheduled with your primary care provider.